by Wade Townsend
Adam Bobrow continues his quest to find out what makes elite table tennis players tick. Next on his list is young gun Miu Hirano.
So what did we learn?
First, that Pikotaro's PPAP isn't going anywhere. It is the Nutbush, the Macarena, and the Gangnam Style for generation meme. Miu showed us why PPAP is Japan's greatest contribution to music since the Walkman.
But her dance moves extend a bit further than PPAP. Miu's got some swag. Below is an artist's rendition of her dance moves transferred to the table tennis arena.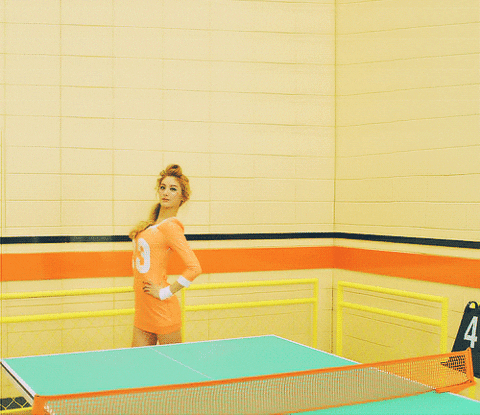 We also got to see Miu borrowing a shot from Zhang Jike's repertoire and putting her sole in to the game.
And did you know that Miu Hirano and Mima Ito have been playing doubles together since they were four years old? An inseparable duo who are small and sweet, I'm officially rebranding the pair "M&Ms".
Check out the full video below to see Miu's dance moves and masterchef Bobrow's apple-pen recipe.